I don't know about you, but I am definitely a little insecure about the skin on my neck. Especially the part from the nape to the base of the throat. Like a natural little black choker. Do you have the same concern?
These pigmented and dark, discolored patches can spoil the look of your neck and can shake your confidence.Here are the 8 effective and instant fixes to overcome dark neck plus some tips to prevent dark neck in the future.
Steaming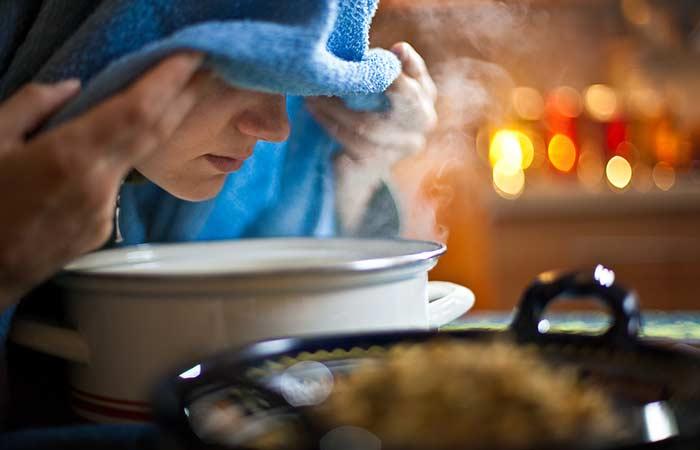 Many of us are used to getting regular facials done. Remember that slightly uncomfortable bit where they steam your face before blackhead removal? Apparently, the same steaming process can also help lighten the patches on your neck when combined with some of the other easy remedies we are going to tell you about.
2. Exfoliating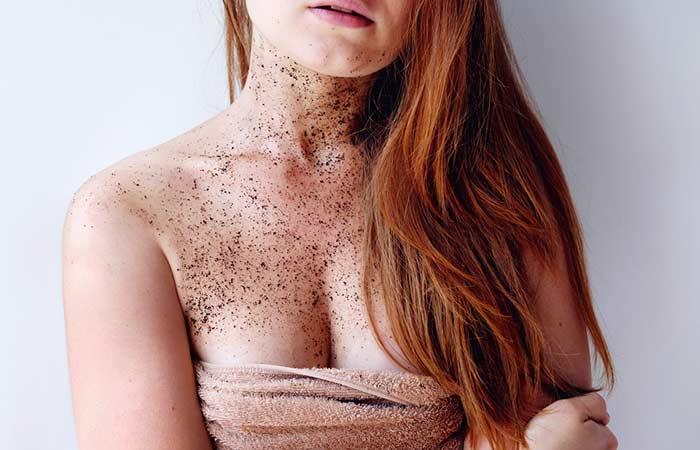 A build-up of dead cells can also make the skin look darker than normal. Having loosened the stubborn dirt on your neck and prepped the skin through steaming, your skin is now ready to be scrubbed clean. You can use any of the physical exfoliants available in the market, or use DIY ones like oats and yogurt paste.
Oats is a great exfoliant for those with sensitive skin and does the job as effectively as commercial scrubs. The lactic acid in yogurt will help lighten the skin at the same time. As a variant, you could use some tomato juice with the oats to help lighten the skin. You can grind the oats coarsely in your mixer grinder to give you easier flakes to work with.
3. DIY masks
We know that this is beginning to sound like a facial, but why not? Why do our necks deserve any less?
Lemon turmeric mask
Try this easy mask – the ingredients of which are available in everyone's homes. Mix 4 spoons of cold milk and ½ spoon each of lemon juice and turmeric. This potent combination will brighten the area almost instantly. The lactic acid in the milk will work to brighten the skin and complement the antibacterial properties of turmeric and the naturally occurring vitamin C in the lemon juice. The lemon juice will tighten, brighten, and firm up that area of your skin.
You can easily use this pack once a week at least. Just mix the ingredients, apply it on the area, and leave it on for 15-20 minutes.
Lemon Bleach
Blend milk powder with olive oil and freshly squeezed lemon juice to obtain a smooth consistency.Keep in the freezer for 10 minutes, until chilled.Apply and wipe off after 15 minutes with a cotton soaked in cold water.The blend of lemon and milk powder work wonder in lightening dark neck and olive oil moisturizes and softens neck roughness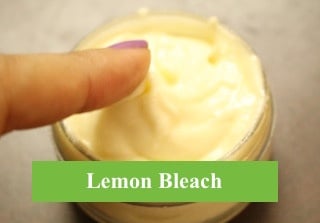 Aloe Vera Dark Neck Whitening Moisturizer
Smooth and lighten dark neck skin with homemade aloe vera whitening moisturizer.Mix equal amount of aloe vera gel with cucumber juice and a few drops of vitamin E oil.Moisturize your neck with this concoction after every bath.This thoroughly removes the tan from neck and using this on a regular basis gradually and gently lightens the skin tone.It also keeps the area moist, supple and glowing.
Potato Juice
Potato juice can be extremely useful in eliminating dark neck.It has a powerful enzyme called catecholase, which poses mild bleaching properties.Grate a potato, squeeze the grated potatoes to extract the juice out, add a tbsp of chickpea flour or wheat flour and a tbsp of sour curd.Place in the refrigerator for a few minutes and apply chilled.Gently remove the pack by scrubbing with a moist towel.Rinse off with cool water.You can also apply this pack on dark knees and elbows to lighten it.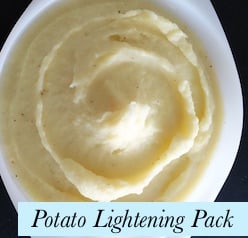 Papaya & Turmeric Massage Cream
Papaya is an outstanding source of vitamin A, C, and enzyme that help exfoliate dull skin layers and brightens neck instantly.Blend 2 tablespoons of papaya with 1/2 tsp of turmeric until smooth.Apply and massage for 2-3 minutes.Let it sit for 10 minutes and rinse off with cool water.This homemade treatment not only lightens dark discolored lines and spots on the neck but also gives a smooth and even-toned look to the neck.
Watch this quick video